Few people know that the lion on the column in Piazza San Marco in Venice, is actually the lion of the last Armenian kingdom, Cilicia, which was kept in Venice after the collapse of the Armenian Kingdom.
The ceremony of accepting the Armenian royal symbols, for which the duke went out to sea in a large procession, in boats to meet the Armenian delegates, later turned into a world-famous Venetian carnival, the real motive of which has long been forgotten in both Venice and Armenia.
All that remains is the Duke's ritual exit to the open sea in a boat, as a sign of the beginning of carnival, and the tradition of throwing a golden ring into the sea, as an exchange gift with the Armenian crown and symbols at sea, because Cilicia no longer exists…
In 1396 the title of King of Cilicia passed to his cousin, the King of Cyprus. It is now held by representatives of the Italian Savoy wealth.  In 1396, the title and privileges of the last king of the Armenian Kingdom of Cilicia, Levon V, were transferred to James I, his cousin and king of Cyprus. The title of King of Armenia was thus united with the titles of King of Cyprus and King of Jerusalem. The title was held to the modern-day by the House of Savoy. Although the kingdom fell, some princes in Upper Cilicia retained their independence, but in 1515 Cilicia was finally conquered by the Ottoman Turks.
The lion sculpture has a very long and obscure history, probably beginning as a statue of a winged lion-griffin on a monument to the god Sandon at Tarsus in Cilicia around 300 BC.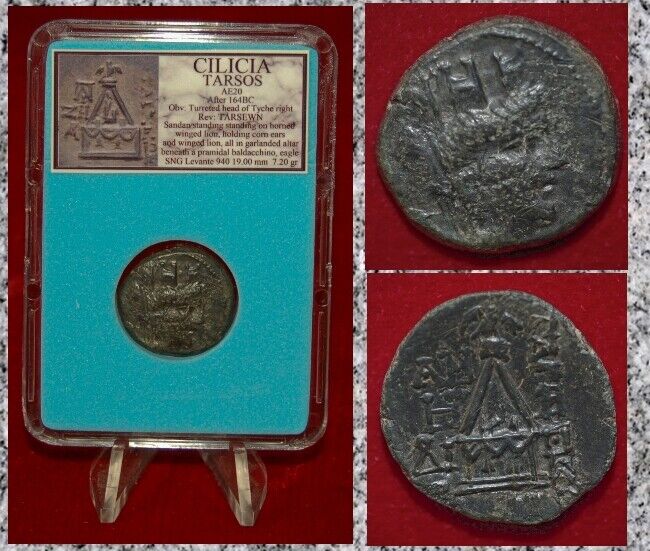 You can see the winged lion on the coat of arms of the Hethumit dynasty (Armenian dynasty governed in the Armenian Kingdom of Cilicia from 1226 to 1341.). 
Author: Anna Karapetyan